Outdoor kitchens are made of ground and polished concrete, i.e. terazzo, which means a surface with a visible aggregate. The material provides qualities such as durability and resilience, while not much maintenance is needed. All the summer kitchens are custom-made and all customer orders are individually treated at all stages of the working process, from the very beginning.
Our customers can select various:
Shapes and dimensions;
Wiring for lights, switches, wall sockets, etc., can be installed in the elements.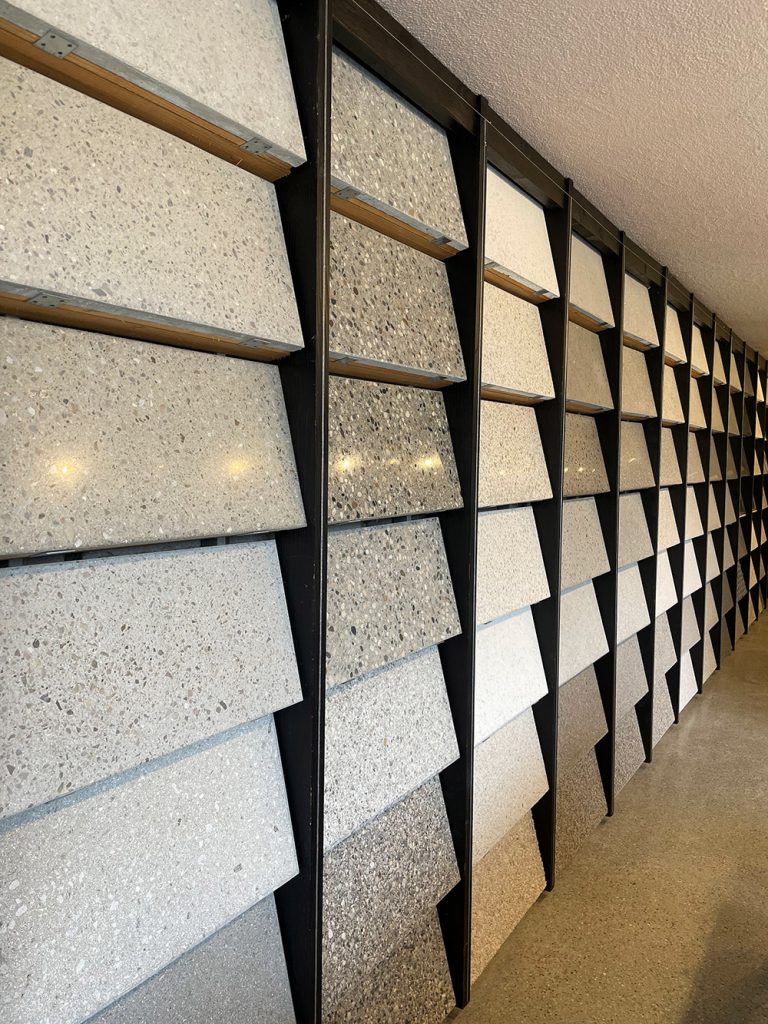 A fireplace and other garden elements, such as benches, flowerpots, steppingstones, etc., can be produced in the scope of the kitchen.
When installed, the surface of all elements is protected, so there is no danger of permanent damage or stains if used and maintained correctly.
Please note that the weight of the elements needs to be taken into account when planning a cemented summer kitchen. An average-sized kitchen (2.0–2.5 m) can weigh over 1000 kg and a mobile crane is used for installation. A suitable access to the location must be available and a foundation – preferably a 15 cm thick concrete plate – should be made at the kitchen site.
Please, do not hesitate to contact us for further information.